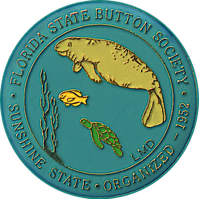 Florida State Button Society
©2013 Florida State Button Society All Rights Reserved Website design by Deborah Hanson
The Florida State Button Society was formed in 1952 as a means to promote the collecting, preservation, and enjoyment of buttons. Anyone who likes buttons and would want to learn about them is welcome to join our group. For your convenience we have clubs all around the state of Florida.
Click this link to join us!
Download this membership form to print out and send it:
Click the links below to find out more about our Florida button
society, clubs and annual convention!